Develop service mesh-ready apps using Docker Desktop and Meshery
The Docker Extension for Meshery extends Docker Desktop's position as the cloud native developer's go-to Kubernetes environment with easy access to the next layer of cloud native infrastructure: service meshes.
Install Meshery Docker Extension and get:
Service mesh support for your Docker Compose apps
Import your Docker Compose apps. Configure and deploy them to Kubernetes and any service mesh.
Visual designer for cloud native applications and infrastructure
Early access to the Docker Extension for Meshery that offers a visual topology for designing Docker Compose applications, operating Kubernetes, service meshes, and their workloads.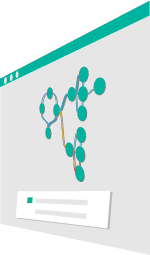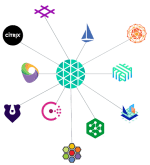 Single-click deployment of any service mesh
Support of 10 different service meshes to the fingertips of developers in connection with Docker Desktop's ability to deliver Kubernetes locally.
Detection of Kubernetes environments
Scan your kubeconfigs and select your current Kubernetes environment. Switch from one environment to another one.
Learn All Meshery Docker Extension Features